Walnut Creek Bankruptcy Lawyer
Walnut Creek is a community that lies in the East Bay region of the San Francisco Bay Area. Walnut Creek serves as the business and entertainment hub for the neighboring cities within central Contra Costa County. Walnut Creek lies in both the San Ramon Valley and the Ygnacio Valley below the western slopes of Mount Diablo. A free shuttle operates between the central district and the Walnut Creek BART station. BART provides regional access in and out of Walnut Creek to most of the Bay Area. Other areas of Walnut Creek may be accessed at modest cost by using the buses of the Central Contra Costa Transit Authority.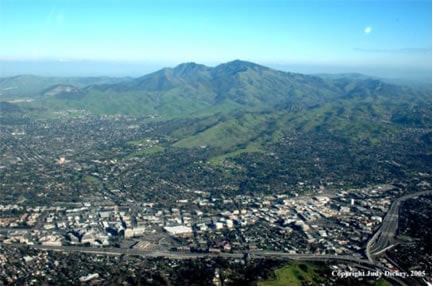 Our law firm has a conference center conveniently located at 1990 N. California Boulevard Eighth Floor, Walnut Creek, CA 94596. This is at Treat Boulevard just off of the 680 exit and one block from the Pleasant Hill Bar Station. If you have run into financial difficulties and want to file for bankruptcy you will need to get an attorney who has extensive experience. Rust, Armenis & Schwartz, A Professional Corporation has experienced attorneys with combined experience of over fifty years of practicing law. We can assist you in determining whether to file for a Chapter 7 or 13 bankruptcy or if bankruptcy is the right decision for you. Many people believe that by filing for bankruptcy they will be affected for life. On the contrary! New federal laws surrounding bankruptcy have been established to allow each individual a new opportunity to start fresh without financial burden. By filing bankruptcy you will provide yourself with an opportunity to free yourself from all or most of your debt. This will help you re-start your life fresh. If your home is at stake, we will work with you to let you know your options are concerning your monthly payments. Once you have filed for bankruptcy, you will have a chance to start over and take control of your life with a better financial perspective. There are laws in place to protect you from your creditors. Choose an attorney who knows the laws and this will help you in the long run. To set up your free case evaluation, Email us at
[email protected]
or call us at
1-866-RAS-ATTY (1-866-727-2889)
.
Walnut Creek Office
1990 N. California Boulevard Eighth Floor
Walnut Creek, CA 94596
Telephone: 925.930.3986
Facsimile: 415.765.5914
Email:
[email protected]
Rust, Armenis & Schwartz,
A Professional Corporation

Complete This Form For A Free Consultation!
Email*:
Phone:
Please Contact Me By*:

Describe Your Request: