Northern California Bankruptcy Attorneys
Welcome to the bankruptcy Law Offices of Rust, Armenis & Schwartz, A Professional Corporation. We are a Northern California law firm that helps individuals, consumers, business investors and small businesses file for bankruptcy protection under the United States Bankruptcy Code.
Personal Care Is Our Specialty
We provide personal care to each of our clients. Our law firm has been providing legal services in Northern California since 1963. We are authorized by the courts to file bankruptcy cases in all of the bankruptcy courts in Northern California including Santa Rosa, San Francisco, Oakland, San Jose, Sacramento, Modesto and Fresno.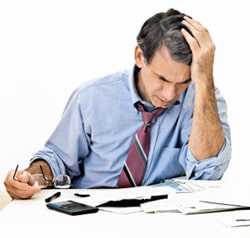 We understand what you are going through and we will help you understand the best way to relieve you of the financial burden you are carrying.

Our goal is to provide caring, competent, confidential, bankruptcy services at a reasonable price. Our flat rate for services is the statutory fee set by the Court.
Completely Free Initial Consultations
We provide free initial consultations and take the time to sit down with you, answer your questions, carefully evaluate your situation and give you your options at no cost to you.

While our principle offices are located in San Francisco and Sacramento, we provide legal services to all of Northern California.

We have convenient client consultation centers in San Mateo, Walnut Creek, San Jose, and Stockton-Tracy-Modesto. We can end the stress you are under as a result of expenses that have spiraled out of control.
Bankruptcy May Not Be The Answer
Bankruptcy is a very powerful debt relief device that stops all creditor calls, collections harassments, collection activity, wage and paycheck garnishment, repossession of your car or other personal property, postpones or stops foreclosure on your home, and eliminates all or most of your debts and gives you a fresh start. You will be in a position to afford your expenses and rebuild your life.
Bankruptcy is not appropriate for everyone. Our goal is not to convince you to file for bankruptcy. We will take the time to explain to you all your potential options and help you find the best option that suits your needs.
We have a call center available during regular business hours to speak with you and set up a free consultation in one of our convenient locations. To set up your free case evaluation, Email us at [email protected] or call us at 1-866-RAS-ATTY (1-866-727-2889).
Filing for bankruptcy will relieve the mental and emotional stress you are going through, stop your wage garnishments and the hassles associated with debts collectors.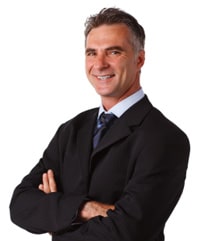 End The Hassle, Let Us Take Care Of It
The moment you file for bankruptcy, the credit collection agencies must cease hassling you immediately and deal with us. Rather than worrying day after day at home or work, come and discuss your options with us today for free. To set up your free case evaluation, Email us at [email protected] or call us at 1-866-RAS-ATTY (1-866-727-2889).
We will listen to your problems and advise you on all the possible options. Even though filing for bankruptcy is not pleasant, the benefits are immediate when you receive the relief provided by the Court.
You get to go home and rest maybe for the first time in a long time knowing that you will receive a fresh start with expenses that you can afford and maintain.
In many cases filing for bankruptcy is a life saver when there are no other options left. Email or call our offices today to schedule a free consultation so that you can take control of your life with a better financial perspective. A lot of people file Chapter 7 bankruptcy and just have their debts wiped clean. They get a fresh start that way, but not everyone is eligible.
Chapter 13 Bankruptcy Is Usually A Good Option
For people who are earning steady wages, Chapter 13 is an option because it allows a person to come up with a plan to repay a portion of the debts that are owed and receive a complete discharge of the debts. You may also be able to keep your house, car and other assets. In order to decide which option is right for you, you will need to see a lawyer.
We Help to File for Bankruptcy
Filing for bankruptcy is not something that you should try to do on your own. You will need a lot of paperwork. You have to itemize your debts and your income and provide all of your financial transactions that you have taken part in during the last two years.

You will need income tax statements, car titles, and a lot of other financial information. You will have to follow the guidelines that the state has set out regarding your exemptions and adhere to the schedule that is designed for you.

We are here to assist you in that process. To set up your free case evaluation, Email us at [email protected] or call us at 1-866-RAS-ATTY (1-866-727-2889).
Rust, Armenis & Schwartz,
A Professional Corporation

Complete This Form For A Free Consultation!
Email*:
Phone:
Please Contact Me By*:

Describe Your Request: